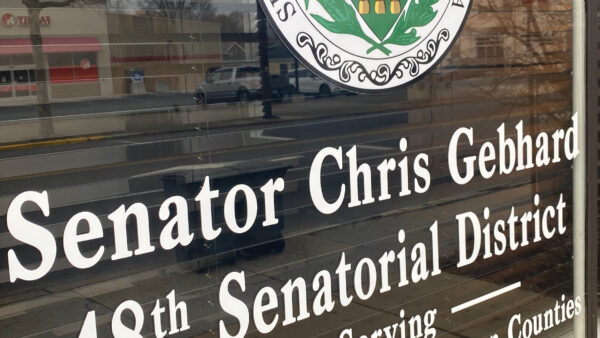 WERNERSVILLE – On Monday, March 6, Sen. Chris Gebhard (R-48) and his staff will begin serving residents of the 48th District at an additional district office located at 6 W. Penn Ave., first floor, west side, Wernersville.
Starting March 6, residents are welcome to call the district office with any state-related questions or concerns at 610-562-3411. They are also invited to visit the office Monday through Friday from 8:30 a.m. to 4:30 p.m.
"As the district shifted because of redistricting, I wanted to make sure district residents have convenient access to the services available for their benefit," Gebhard said. "While my offices are certainly available by phone and email, I understand some residents prefer to communicate in person."
His top issues include protecting Constitutional liberties, ensuring Pennsylvania has secure and honest elections, strengthening the commonwealth's economy and schools, assisting small business owners competing in a world of overregulation, and supporting fiscally responsible budgets that put families and taxpayers first.
For more information about Gebhard, residents can visit SenatorGebhard48.com and follow him on Facebook at Facebook.com/SenatorGebhard48. They will find information there about the latest legislative developments in Harrisburg, state programs and the latest happenings in the 48th District.
The 48th District covers all of Lebanon County; part of Berks County consisting of the townships of Albany, Bern, Bethel, Centre, Greenwich, Heidelberg, Jefferson, Lower Heidelberg, Maidencreek, Marion, North Heidelberg, Ontelaunee, Penn, Perry, South Heidelberg, Tilden, Tulpehocken, Upper Bern, Upper Tulpehocken and Windsor; the boroughs of Bernville, Centerport, Hamburg, Leesport, Lenhartsville, Robesonia, Shoemakersville, Wernersville and Womelsdorf; and part of Lancaster County consisting of the townships of Brecknock, Clay, East Cocalico and West Cocalico; and the boroughs of Adamstown (Lancaster County portion) and Denver.
CONTACT: Alex Gamble, 717-787-5708