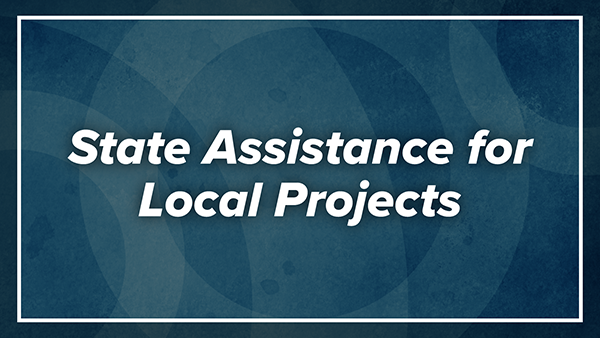 BERKS – Sen. Chris Gebhard (R-48) announced nearly $305,000 in Commonwealth Financing Authority (CFA) funding is being awarded for projects in Berks County.
"I am pleased to announce the projects that will receive funding because Berks County benefits from a share of the profits made by Morgantown Casino," Gebhard said. "The gaming revenue funds will help the district offset the costs associated with infrastructure improvements, public safety and recreational opportunities."
The following projects were funded through the CFA Local Share Account (LSA) program, which uses gaming revenue to support projects in the public interest across the commonwealth:
Bernville Borough received $20,171 to purchase two new riding mowers.
Marion Township received $105,650 for the design and engineering of wastewater treatment system improvements.
South Heidelberg Township received $71,350 to purchase two new police vehicles.
Wernersville Borough received $107,688 to repave the basketball courts at the park on the corner of Laurel and Fairview streets and to repave around the borough garage.
The CFA was established in 2004 as an independent agency of the Pennsylvania Department of Community and Economic Development to administer the commonwealth's economic stimulus packages. The Pennsylvania Race Horse Development and Gaming Act of 2004 provides for the distribution of gaming revenue through the CFA and its LSA program.
CONTACT: Matthew Urban, 717-787-5708