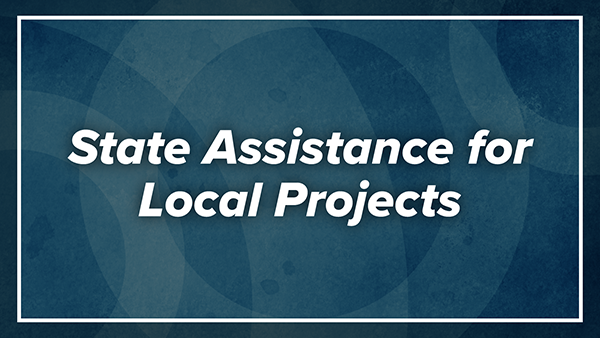 HARRISBURG – Sen. Chris Gebhard (R-48) announced more than $3.1 million in Commonwealth Financing Authority (CFA) funding was awarded for projects in the 48th District.
"This money will go far for our local communities by offsetting costs that would otherwise burden residents," Gebhard said. "Our communities will be able to acquire important equipment to better serve everyone who lives and works in the area."
The following projects were funded through the CFA Local Share Account (LSA) program, which uses gaming revenue to support projects in the public interest across the commonwealth:
Bern Township Municipal Authority received $210,366 to install two pump stations.
Bernville Borough received $31,100 to purchase a propane-powered generator.
Centre Township Municipal Authority received $110,000 to renovate and upgrade the Hillcrest Estates wastewater treatment plant.
Denver Borough received $92,384 for pedestrian access and safety improvements.
Leesport Borough received $119,983 to purchase generators to be installed at three sites.
Ontelaunee Township received $300,000 to replace the Gernants Church Road Pump Station's force main and township-wide pump station improvements.
Ontelaunee Township received $400,000 for traffic signalization upgrades and improvements at two intersections along Ontelaunee Drive and Pottstown Pike.
South Londonderry Township received $70,616 for engineering and to purchase equipment associated with the Campbelltown Park renovation.
South Londonderry Township received $162,081 for upgrades to its fire station.
South Londonderry Township Municipal Authority received $445,241 to purchase public works equipment.
Wernersville Borough received $165,017 to purchase a tractor loader backhoe and a storm drain camera for the public works department.
Additionally, South Heidelberg Township received $250,000 to extend Krick Lane and Blue Creek Investments LLC received $750,000 to construct a new road and intersection at Camp Swatara Road in Bethel Township. Both grants were awarded through the CFA's Multimodal Transportation Fund program. The program encourages economic development and ensures that a safe and reliable system of transportation is available to Pennsylvania residents.
The CFA was established in 2004 as an independent agency of the Pennsylvania Department of Community and Economic Development to administer the commonwealth's economic stimulus packages. The Pennsylvania Race Horse Development and Gaming Act of 2004 provides for the distribution of gaming revenue through the CFA and its LSA program.
CONTACT: Matthew Urban, 717-787-5708