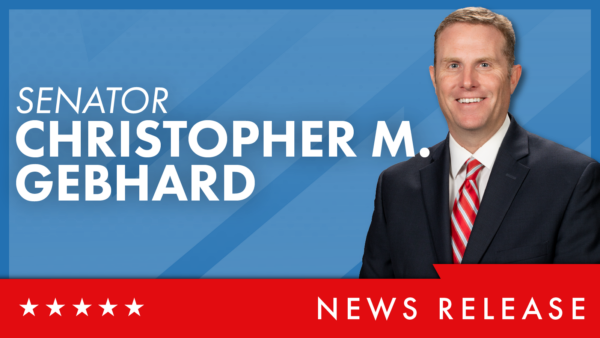 HARRISBURG – Sen. Chris Gebhard (R-48) announced that Cleona Borough received the Intergovernmental Cooperation Award, which is one of the 2023 Governor's Awards for Local Government Excellence.
"Local government and how it operates often has the greatest impact on citizens and their daily lives, so I am proud that Cleona Borough was recognized for their work on behalf of the citizens of Lebanon County," Gebhard said. "By working cooperatively, residents will benefit from increased public safety throughout the county and in the local school district."
Cleona Borough, in cooperation with Annville Township and South Annville Township, established the Annville/Cleona School District Resource Officer Program. The agreement between the municipalities allows the school resource officer the legal authority to provide safety, security, education and resources to student and families in need. This agreement gives the SRO the ability to operate anywhere in the school district.
In addition to the school resource program, the Cleona Borough Police Department established contract service agreements with North Annville Township, Union Township, Jonestown Borough and Swatara Township (all within Lebanon County). These intergovernmental agreements allow the Cleona Borough Police Department to offer public safety and enforcement services in these neighboring municipalities while reducing the tax burden to its approximately 2,500 residents.
The Local Government Day Awards Ceremony, when Cleona Borough will receive its award, will be held in April at the State Museum Auditorium.
CONTACT: Matthew Urban, 717-787-5708