In this Update:
September is National Preparedness Month
Assistance Available for Fire & EMS Companies to Help with Costs
You can Help Track PA Cases of Rabbit Disease
Virtual Town Hall to Focus on Transportation Issues Veterans Face
Municipalities can Apply Now for Grants to Improve Traffic Flow
First Responder Funding Workshop
Voter ID Survey Results
Local Events
---
September is National Preparedness Month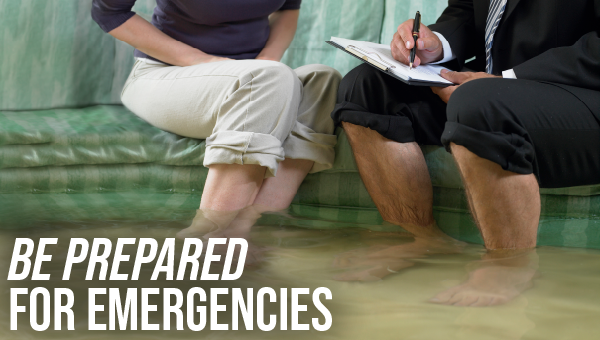 September is National Preparedness Month, which serves as a reminder to take steps to prepare for emergencies and ensure that our homes, businesses and possessions are adequately insured.
September is also when Pennsylvania experiences a higher risk of flooding due to hurricane and tropical storm activity in the Northeast this time of year. The state Insurance Department encourages property owners to consider purchasing flood insurance.
Simple, low- or no-cost steps you can take now to prepare for emergencies include:
Creating a family emergency plan so loved ones know who to contact and where to go in an emergency.
Signing up for weather alerts.
Knowing how to safely turn off utilities in and around your home.
The Pennsylvania Emergency Management Agency can help you prepare for emergencies through Ready, Set, and Check! It includes an informative card that will help you with simple, yet important, steps to get started and track your progress.
Assistance Available for Fire & EMS Companies to Help with Costs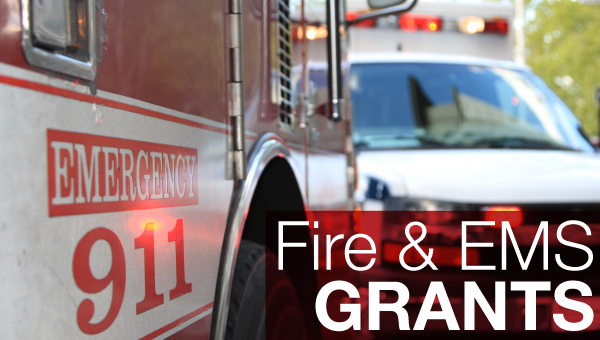 First responders have until Oct. 21 to apply for assistance through the state Fire Company and Emergency Medical Service Grant Program.
It helps fire and EMS cover the rising costs of training, equipment, recruitment, retention and more.
The financial challenges facing first responders are especially serious for volunteer companies. Each new generation sees fewer volunteers, increasing the workload on those willing to step up. This grant program is one of the most important that the General Assembly funds each year and I hope it provides some relief to our local first responders.
You can Help Track PA Cases of Rabbit Disease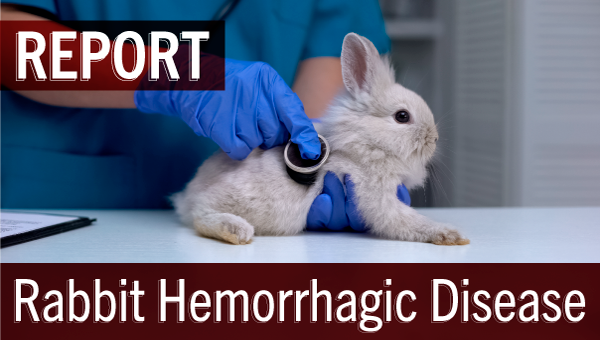 The Pennsylvania Game Commission is asking the public to report any rabbit mortality events – defined as finding two or more dead hares/rabbits at the same location with an unknown cause of death – by calling 1-833-PGC-WILD or by using the online Wildlife Health Survey reporting tool at www.pgcapps.pa.gov/WHS.
This comes after two cases of Rabbit Hemorrhagic Disease (RHD), which can cause internal bleeding and sudden death in rabbits, were identified in a Fayette County facility. The disease is considered an endemic in wild rabbits in 11 states and has been detected in domestic populations in 13 states.
Domestic rabbit owners who have questions about this disease should contact their veterinarians, who in turn should immediately report suspected cases of RHD to the Pennsylvania Department of Agriculture's Bureau of Animal Health.
RHD is not infectious to people or domestic animals other than hares or rabbits. However, multiple dead or sick hares or rabbits can also be a sign of tularemia or plague, diseases that can cause serious illness in people. You can find more information on RHD here.
Virtual Town Hall to Focus on Transportation Issues Veterans Face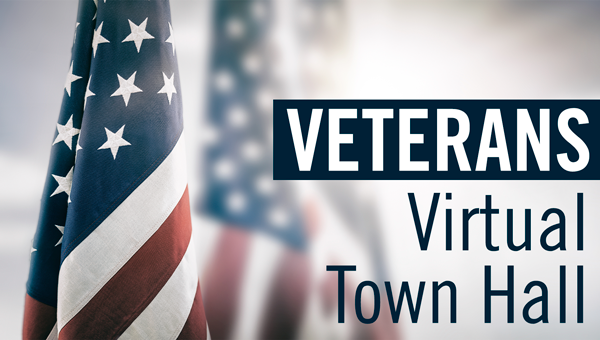 The Pennsylvania Department of Military and Veterans Affairs will host the fourth in a five-part series of virtual Veteran Town Halls on Wednesday, Sept. 14, from 6-7:30 p.m. The town hall will focus on resources to assist veterans facing transportation issues.
Attendees can participate by using this Microsoft Teams link. Participants will have the opportunity to ask questions during the program through the chat feature.
Older veterans and those with a disability often have problems accessing health care because of not having proper transportation available to them. The town hall will outline community resources ready to provide veterans with transportation to and from the federal VA and other health care providers.
Municipalities Can Apply Now for Grants to Improve Traffic Flow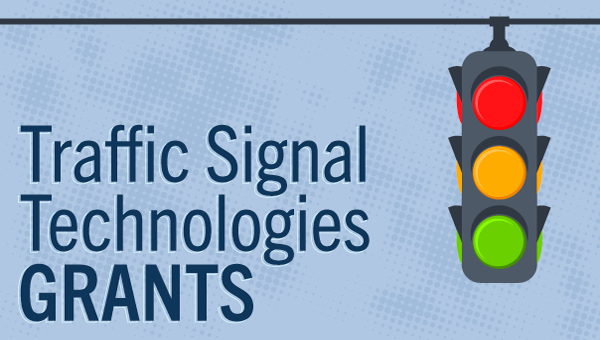 A new grant program created by the General Assembly this year to reduce traffic congestion is now accepting applications from municipalities.
The Traffic Signal Technologies Grant program is unique in that it is intended only for new technologies at existing traffic signals, including adaptive signal control technology, which adjusts the timing of lights to accommodate changing traffic patterns and ease congestion.
No local matching funds are required. A pre-application form must be completed by Sept. 23.
Voter ID Survey
The results from my poll are in. Thank you for everyone who submitted a response. It is important to me to hear directly from constituents of the 48th District, whether through a poll or by contacting me here.
80% of people responded in favor of requiring Voter ID. This result is similar to a Franklin and Marshall poll that found 74% of voters favored Voter ID. Earlier this year, I voted in favor of a constitutional amendment to allow PA voters to decide this issue. Unfortunately, Gov. Wolf filed a lawsuit to block voters from making their voices heard. https://bit.ly/3S7P02Q
First Responder Funding Workshop
I will be hosting a First Responder Funding Workshop on September 15th at 6:30pm at Schaefferstown Fire Hall. The event will include experts from the following agencies: Senate Grants Team, State Fire Commissioner and PEMA. As part of the workshop, you will receive a reference manual that contains a comprehensive listing of grant programs and important contact information.
There is no charge for the event, but seating is limited, and pre-registration is required. To register, please click on www.seantorgebhard48.com/first-responder/ or contact Alex Gamble at 717-274-6735.
Local Events
Saturday, September 10, 9am Lebanon Valley Fall Fair Craft Show
Lebanon Expo Center
https://www.lebexpo.org/event/lebanon-valley-fall-fair-and-craft-show/
Saturday, September 10, 4-8pm Terminal Takeover Car Show
Reading Regional Airport
https://tickets.thefoat.com/downshiftnation/event-240261/clear_cart-1
Saturday, September 10, 9am-11pm 8th Annual Foglemans Wounded Warrior Music Festival
1536 Old Forge Rd, Annville
https://www.facebook.com/events/749208116386392
Saturday, September 9-10, 4pm-9pm Leesport Area Community Days
Leesport Playground
https://www.facebook.com/Leesport-Area-Community-Days-1022777544417539/
Sunday, September 11, 3pm Food Trucks for Fire Trucks 9/11 Tribute
2818 Horseshoe Pike, Palmyra
https://www.facebook.com/events/446216684020990?ref=newsfeed

Please do not reply to this email, as that mailbox is unattended. To better serve the constituents of the 48th District, I have set up a contact form on my website. Please click here if you would like to send me a message. To subscribe to Senator Gebhard's newsletter click here.  Follow on him on Facebook, Twitter, or visit https://senatorgebhard48.com/