In this Update:
Year in Review
New Guide to PA Unemployment Benefits Available
You Can Help Ensure an Accurate PA Broadband Access Map
Older Drivers and Safe Driving
Happy New Year
Local Events
---
Year in Review
I remain quite honored to have had the privilege to fill the remainder of the late Senator Dave Arnold's term. While the last year was certainly a whirlwind of learning, squabbling, frustration and astonishing experiences, I am truly humbled that the citizens of the 48th District have bestowed upon me the opportunity to fill a full term starting next week. As we all look back at this past year, I realize we have much work yet to be done, but I would like to take a moment to highlight a few items our team was able to accomplish.
We were able to get seven of my legislative initiatives put into law, which I am told is quite a feat for a freshman Senator, including; Transportation bills that allow energy efficient led lighting on billboards, mandate snow removal from traveling vehicles after a storm and enhance tractor trailer safety on the highway; Veteran Affairs bills that will allow the Dept of Military and Vet Affairs to expand the facilities for our current PA Guard members and better serve our veterans; Labor & Industry bill that enhanced the E-Verify system to make sure contractors are hiring only legally authorized workers in Pennsylvania. A few of my other measures failed to get the Governor's signature but I have already begun reintroducing many of those important proposals for this upcoming session.
Helping the citizens and our local municipal agencies in the 48th Senate District was a major initiative of mine this past year and it will continue to remain a top priority in 2023. We were able organize so many great events including: a Grant Conference for First Responders, a Grant Conference for Local Municipal Governments, a Real ID Seminar for all constituents, a Community Job Fair for all constituents, a Veteran's Day Breakfast honoring all those who served, and a Financial Literacy expo including a financial football game with NFL players for high school students in the district.
I am committed to continue the work we have just started to make our communities in the 48th a great place to live and raise our families. Also, I am excited to announce, in addition to our office in the Lebanon County Courthouse, we will be opening a new location in Wernersville in early 2023. Please, do not hesitate to contact us if you need any assistance solving your state government needs.
New Guide to PA Unemployment Benefits Available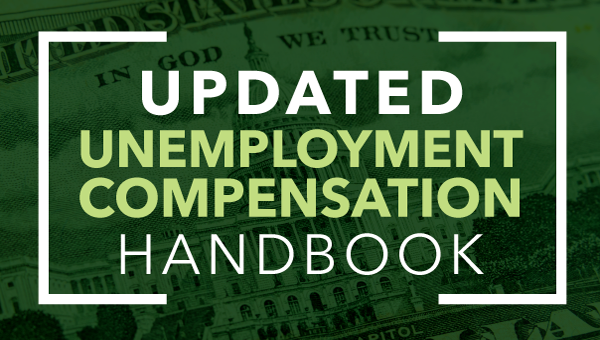 The Pennsylvania Department of Labor and Industry has published an updated Unemployment Compensation Handbook, a guide to unemployment benefits.
Unemployment Compensation is a program designed to provide temporary income between jobs to workers who lost their job through no fault of their own: for example, due to a layoff, plant closure or lack of available work.
The handbook was designed to be easier to understand than previous versions and includes links to additional information on the Labor and Industry Department website.
You Can Help Ensure an Accurate PA Broadband Access Map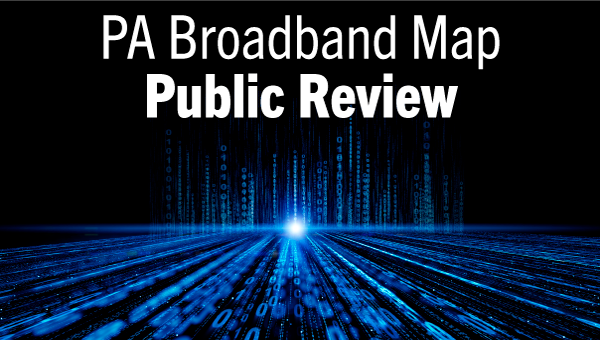 You can help ensure Pennsylvania receives an accurate level of federal funding for broadband deployment.
Check out your address on the Federal Communications Commission broadband access map to see if the local internet access information is correct. The map shows all U.S. locations where fixed broadband service is or can be installed. Pennsylvania's federal funding for broadband deployment depends on map accuracy.
Pennsylvanians should submit challenges by Jan. 13, 2023. There are two ways to submit a challenge: by a single location, or in bulk. The location challenge can be completed by individual consumers utilizing the map itself. Bulk challengers will be required to use the Broadband Data Collection platform to submit information to the FCC.
Additional information about the Consumer Challenge Process can be found here, and additional information on the Bulk Challenge Process can be found here. A consumer may also challenge mobile data coverage through the FCC Speed Test App, a free application that can be downloaded from an Apple or Google Play Store.
Older Drivers and Safe Driving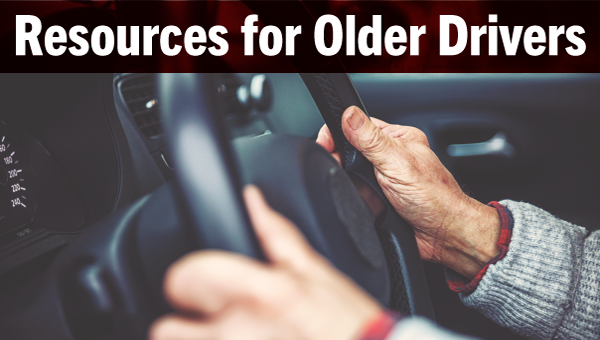 Nearly a quarter of Pennsylvania's licensed drivers are 65 years of age or older, and resources are available to help with the unique challenges faced by older drivers.
Signs that can indicate it may be time to limit or stop driving altogether include:
Feeling uncomfortable, fearful or nervous when driving.
Unexplained dents/scrapes on the car, fences, mailboxes or garage doors.
Frequently getting lost and frequent "close calls" (i.e. almost crashing).
Slower response times, particularly to unexpected situations.
Difficulty paying attention to signs or staying in the lane of traffic.
Trouble judging gaps at intersections or highway entrance/exit ramps.
The Pennsylvania Department of Transportation's Seniors Driving Safely publications help older drivers assess their abilities and offer guidance on next steps if their medical condition is reported to PennDOT. The series also includes a publication designed to guide family and friends of older drivers in what can sometimes be difficult conversations about deciding to stop driving, as well as information for health care providers on PennDOT's medical reporting program.
Happy New Year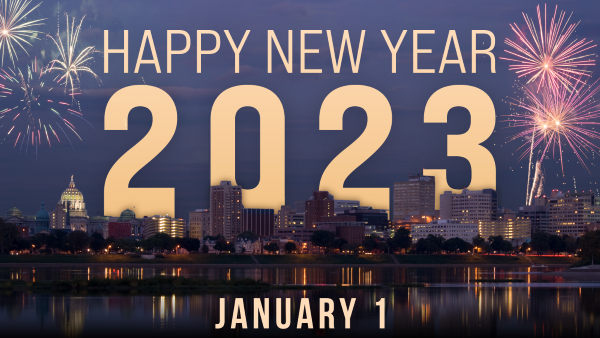 As we conclude another eventful year filled with challenges and accomplishments, we look ahead to 2023 with renewed hope and excitement. I wish you and your loved ones the best in the new year.
Local Events
Sunday, January 1, 10:30am – 32nd Annual Polar Bear Plunge- Cold for a Cause (Proceeds benefit Development & Disability Services of Lebanon Valley)
Wind in the Willows Center, 35 Webster School Rd, Grantville, PA
https://www.ddslebanon.org/cold/
Sunday, January 1, 11:00am – Freezin' for a Good Reason – A Veteran Benefit Ride
Hamburg American Legion, 650 Franklin St. Hamburg, PA
https://reasonstoride.com/event/freezing-for-a-reason-a-veteran-funraiser-event-american-legion/

Please do not reply to this email, as that mailbox is unattended. To better serve the constituents of the 48th District, I have set up a contact form on my website. Please click here if you would like to send me a message. To subscribe to Senator Gebhard's newsletter click here.  Follow on him on Facebook, Twitter, or visit https://senatorgebhard48.com/